This 'Greater Good' mastermind was created for those of us who have a vision and mission that is bigger than we are and will elevate the collective consciousness – which is a big undertaking!
If you are looking for your own personal formula for not only success, but momentum, growth, consistency, consciousness and cash flow – all with ease and grace – this is for you.
If all of the voices, shiny objects, and perspectives available to you make your head spin – it is time to get into your own heart, see what truly works for you, and execute your own plan – your way.
YOU are the answer you've been looking for – together we will unlock the clarity, connection, community, and consistency that lies in your higher intuition and intention.
It is time to turn your vision into a movement.
Success is an art. Success is a Practice:
These are just a taste of the practices and arts that you will be held accountable for as a member:
Practice the art of Presence
Don't simply show up because you know it is necessary. Show up because you are called to show up and share fromyour overflow! Exude your abundance in a way that magnetizes you to your message and your people to you! 
Practice the art of Consistency
Creating momentum requires consistency – but not the type of consistency that is drudgery. Consitely show up for yourself and your people from a newly wired sense of self control, respect, and efficacy. 
Practice the art of Momentum
Momentum isn't simply 'always growing' it is always growing with INTENTION and INTEGRITY. Your quantum leaps are waiting for you to step in and step up!
Practice the art of Innovation
Innovation is an IN-ward practice. Find your alignment, truth, and power so that innovative ideas and solutions ooze from your essence. 
Practice the art of Resiliancy
There will be difficult times. There will be unexpected bumps in the road. Nobody knows what 2021 is going to bring us, but we can be certain we rise to and above any occasion that rises. 
Practice the art of Vulnerability
Authenticity starts inside of you so that you can exude it outwardly. Being truly authentic requires you to look inside of yourself, see the truth (and the perceived truths) and DO something – with, for, and about those truths. 
Practice the Art of Boldness
Boldness is a part of balance. We must honor the bold moves and brave choices we make every day. Making regular decisive bold moves consistently will elevate and activate your abundance. 
Practice the art of Grace
On the flip side of boldness is grace. Staying elegant and clear headed while making powerful decisions will keep your steady, supported, and seen as a true leader and example of abundance. 
Practice the art of Self-Growth
Never settle. Never meet a goal and stay there. Manifest quickly and manifest that next thing even faster using all of the reqiring and wisdom you acquired from the previous manifestation. Go, keep going, and serve the Greater Good while you do it! 
"Meeting Jessa last year was a truly serendipitous encounter which has been a total blessing and has touched me in many ways. Having struggled alone feeling alone and getting nowhere for years, I have joined two of Jessa's extraordinary, unique, revolutionary, step-by-step information-rich programmes. Now, I am more clear, focused and confident in developing my grand vision / dream company.
The amount of time, energy and expertise Jessa offers is unparalleled. This program Jessa has designed is all-encompassing in addressing the individual processes required to set up a business — the transformation of your idea into a comprehensive plan, with unlimited potential for growth.
The fact that the Mastermind is tailored and dedicated to supporting those who want to help others is refreshing and reassuring.
If you are growing a business with a sense of consciousness, this is the place for you.
Jessa Grace truly is a genius, star-angel goddess in huwoman form. I am so grateful for the opportunity to join the Mastermind!
Commonly Asked Questions, and Their Thought Provoking Answers: 
What is Noble Goldman?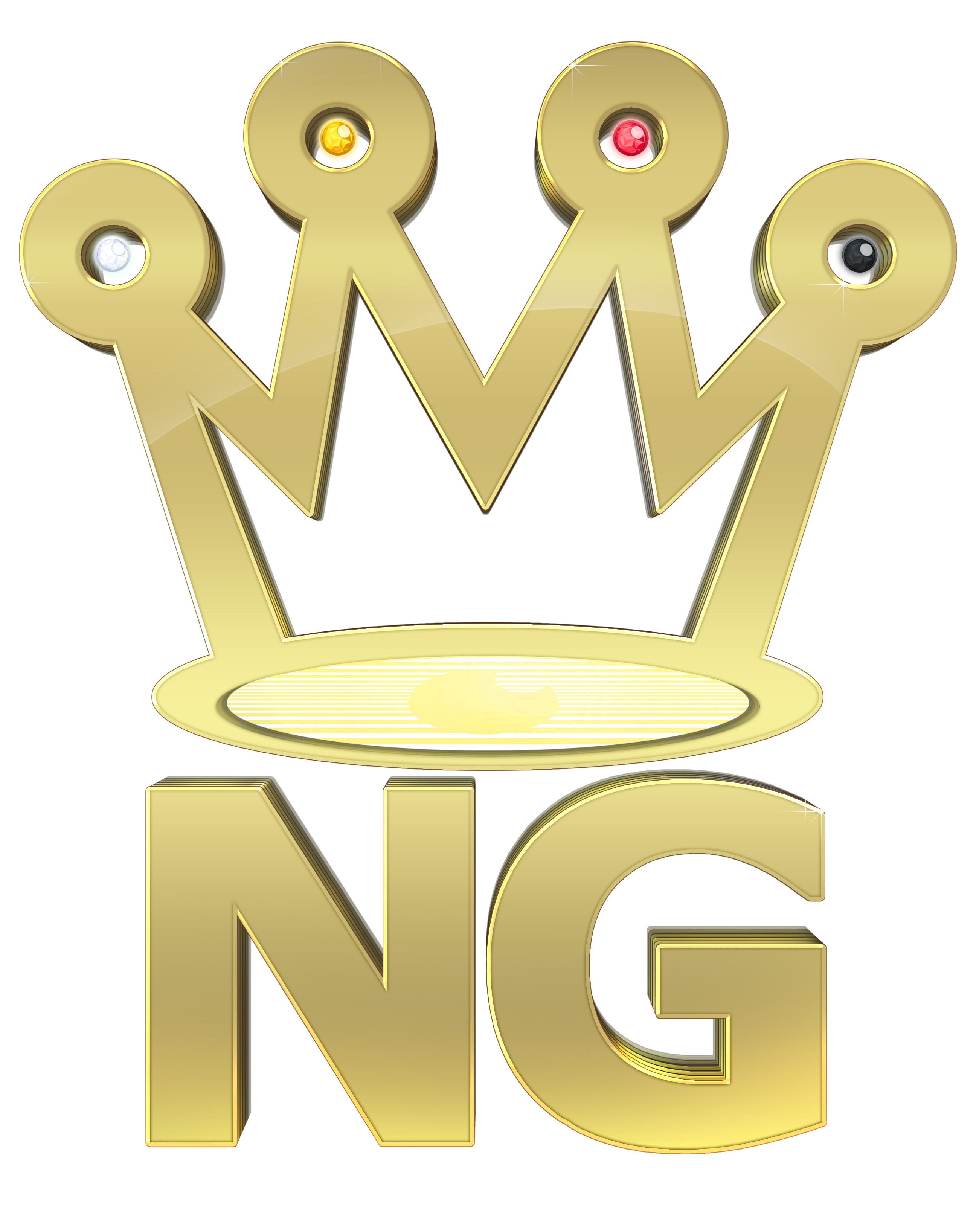 WHAT IS NOBLE GOLDMAN?
Noble Goldman is a community of truth seekers who desire more from our lives. Together, we are focused on supporting our members live life in true wealth and abundance by paying it forward with a less commonly known secret we have found within 'The Golden Rule'.
"Do unto others as you would have done unto you."

The Golden Rule
At Noble Goldman we believe a lifestyle of true wealth and abundance includes healthy communities, healthy relationships, physical health, a profession with meaningful work that you love and the financial freedom to enjoy it all while pursuing your dreams.
Therefore, we are paying it forward and helping our members organise into Mastermind teams of like-minded and highly motivated individuals, so they can learn and work together to accomplish their goals and aspirations together.
Experience this value for yourself…
What is Heartfelt Business Consulting?
Your spiritual practice/journey and your worldly purpose are meant to work together.
I am here to help.
Whether you are an entrepreneur with a vision so big it scares you (which is just about the perfect size for your vision by the way), or are the leader of a multi-fasceted corporation with a mission to do, be, create, give, and receive bigger and become more 'collectively conscious'… I am here to hold that space with and for you as we co-create.
My purpose it to bring us all to a place where our spiritual and material worlds come together in a way that serves the collective so the collective can serve future generations and heal past collective traumas by nurturing both our spirits and our bank accounts. Your enlightened downloads can now have purposeful material manifestations. 
This consulting experience will help you to 'bring it all together' so that your business and your soul's purpose can serve one another equally – creating harmony, momentum and sustainability for you on many levels.
Who specifically is this model best for?
This proprietary business model has worked for everyone from Mortgage Banks to Childcare Facilities – Fashion Designers to Holistic Practitioners – Solopreneurs to Large Scale Operations…
If your business is one that strives to do more than 'make' or 'offer' things, but rather Make Change and Offer Opportunities, this is a Heartfelt approach that will help you to not simply grow a business, but rather create a Culture, Community and Movement around your message and purpose.
How Do I Know if Heartfelt Business Consulting is right for me?
If "I need a business coach" is what is on your mind, but you know – simply know – that not far into any program or course you choose you will find yourself with a new idea, approach, concept, or entire business that you want to follow the possibilities of… therefor rendering the time and investment into the program moot…
… innovation consulting is for you.
If you have a million 'million dollar ideas' but can't seem to make them work together…
… innovation consulting is for you.
If you know that no program, system, process, funnel, or concept is going to suddenly 'bring it all together' for you…
… innovation consulting is for you.
If you trust yourself above all else. If you know that the source of your success, alignment, and spiritual and financial sustainability are all within YOU…
… I am your coach, consultant, confidant, and catalyst!
"After my first session with Jessa I felt inspired and motivated. I knew I was in the right place.
Jessa has a brilliant mind for business and marketing. She knows how to innovate, package, and monetize your business and she does it with with a unique combo of heart, integrity, and empathy.
After just a few weeks of working with Jessa I have momentum, revenue, and a renewed joyous heart. My FB group has doubled, we created a new offer that is in heartfelt high-demand, revenue is flowing like never before, and my heart is overflowing with love because I am serving my community at a new level!
Thank you Jessa for responding to every question big and small. Thank you for reaching out and checking in with me constantly! Thank you making me feel like my mission matters.
Jessa is an answer to every entrepreneur's prayer. Her business wisdom and heartfelt ingenuity will transform your business beyond your wildest dreams."